Postal address
Leibniz Universität Hannover
IfES-EES (14313300)
Appelstr. 9a
30167 Hannover
Visitor address
Appelstr. 11 (Builing 3403)
30167 Hannover
See below for directions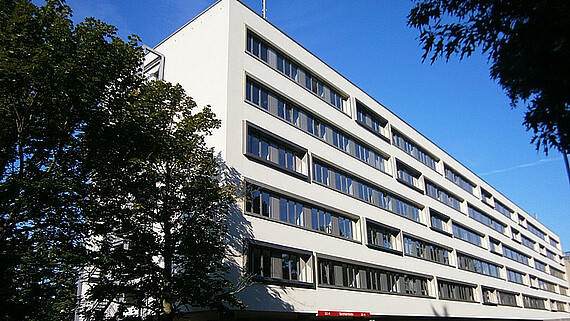 Your contact partner
Address
Appelstraße 9a
30167 Hannover
Directions
Our building is located on the "Schneiderberg" campus of the university and is easily reachable with public transportation and the roadway systems (directions in PDF).
By Train
Arrival by public Walk from the main railway station approximately 250 m into the city transport centre until you reach the underground railway stop "Kröpcke".
From the station "Kröpcke" you will reach the university within about 10 minutes. Take the city railway, route 4 (direction Garbsen), or 5 (Stöcken). Ride until you reach the stop "Schneiderberg/Wilhelm-Busch-Museum" and
walk the last 5-10 min to the institute's building (approx.. 600 m, see map).
By Car
Use the institutes address as destination for your navigation system (Appelstr. 11, 30167 Hannover).
In the vicinity of our building you will find several smaller parking lots an underground parking garage.